SPONSOR AND EXHIBITOR PACKAGES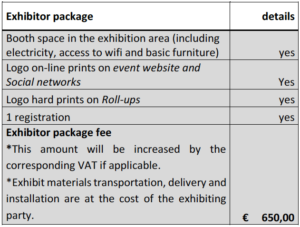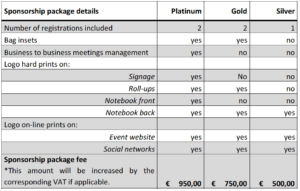 To define the conditions of the sponsorship/ exhibitor, an agreement must be signed between the entity and the Universitat Politècnica de València.
The sponsorship and the corresponding services to be provided by the organizer of the event will be conditioned to the reception of the economic contribution.
PROCEDURE
Interested parties will download, fill in and submit the form to: pascual.munoz@upv.es
Upon reception of this form (annex 1), UPV staff will contact back with a draft document containing the sponsorship agreement document, and subsequent actions towards formalization.